Welcome to Hens on Oxney
We sell beautiful point of lay hybrids and a selection of pure breed point of lay hens. We also breed our own rare breeds including the very rare Silver Deathlayers, Groninger Meeuwen bantams, Bresse de Gauloise, Swedish Flower Hens, Silverudds Blå, Hedemora, Ayam Ketawa (Indonesian Laughing Chicken) and Cream Legbars. We sell these as chicks, growers and point of lay during the season and can supply hatching eggs during spring and summer months.
NEW SEASON BIRDS AVAILABLE FROM MID MARCH 2023

hybrid hens
We usually have a large selection of hybrids available. These are our most popular birds and are bred for optimum egg laying ability so are perfect for keepers wanting plenty of eggs without keeping too many birds.  Fully vaccinated and sold at point of lay, hybrids now come in many attractive colours and egg colours include white, tinted, brown, blue and green.
SOLD OUT UNTIL MARCH 2023
explore hybrids

We love our happy chickens and happy customers - If you need any advice either before or after buying, get in contact and we'll be happy to help.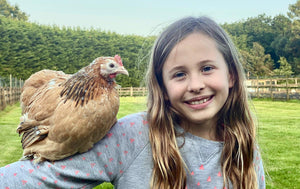 pure breed hens
We stock a wide variety of pure breeds from small pekin bantams to giant breeds such as the ever popular and very gentle Brahmas and Cochins. Pure breeds are becoming more popular and as they are fully vaccinated it is possible to mix pure breeds with a hybrid order.
explore pure breeds

Hens on Oxney is owned and run by Kate, who has been breeding poultry for over 15 years. Kate's main passion is acquiring and breeding very rare breeds of chickens.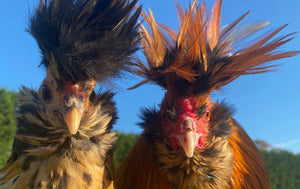 rare breed hens
2023 is going to be an exciting year for us, being able to offer more very rare breeds than ever before. Especially popular (and rare) are our beautiful Silver Deathlayers from Germany, the gorgeous Pita Pinta Asturiana from the Asturias region of northern Spain and the amazing Ayam Ketawa (Indonesian Laughing Chicken) with its crow sounding just like a human laugh! We also hope to be able to offer the world's tallest chicken, the Indio Gigante. We believe that we are the only breeder in the UK with a group of Indio Gigante.
SOLD OUT UNTIL SPRING 2023
explore rare breeds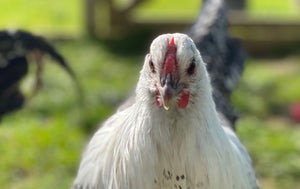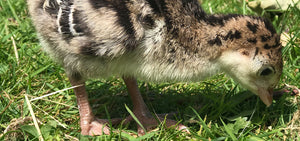 Seasonal birds for sale
In season we have both Golden Giant and Celadon quail available. Golden Giants are slightly larger and calmer than regular Coturnix and lay larger speckled eggs. We also have Wrolstad Bronze turkey poults available during July.
More info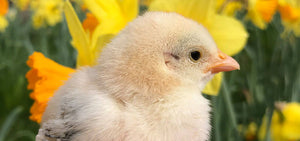 Chicks for sale
Our parent stock is from Jill Rees lines, one of the best quality lines in the country. From April onwards we always have Cream Legbar chicks available. We will also have a selection of our rare breed chicks available throughout the season. SOLD OUT UNTIL SPRING 2023
More info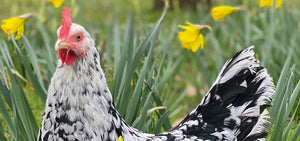 dual purpose birds
THE Bresse de Galouise , a traditional French breed, is very popular in France as the hens are good layers and the meat is renowned for its flavour.
More info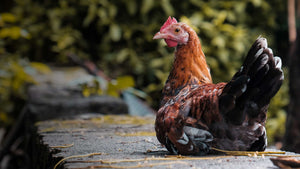 We sell hybrid hens and breed our own Silver Deathlayers, Cream Legbars, Swedish Flower Hens, Groninger Meeuwen bantams, Ayam Ketawa, Old English Game bantams and Bresse. We also have a trio of Indio Gigante which we hope to breed in 2023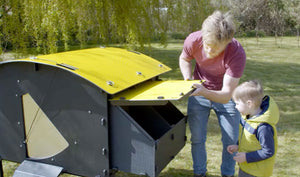 Octagonal Egg Boxes
How to elevate the gift of eggs to another level! Filled with a colourful selection of eggs this would make a fabulous Christmas gift or perfect for a teachers present! Not only for eggs, these would be perfect for home made chocolates or arts and crafts.
We have ordered these boxes from the US and hope that they will arrive by the end of October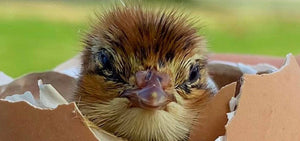 Hatching Eggs
When available we will be selling Bresse de Galouise hatching eggs - subscribe to our newsletter to receive alerts.
Great place and lovely happy hens. Definitely go here again, friendly owners and very helpful.
Customer review posted on Facebook
Very friendly and accommodating service. I would certainly go back for more. Highly recommended!
Customer review posted on Facebook
Can't say enough kind words about Kate and would highly recommend you shop here first!
Customer review posted on Facebook
As a beginner I had loads of questions and Kate was happy to answer them all. I would highly recommend Hens on Oxney!
Customer review posted on Facebook
Thank you so much for our four new hens! Thank you also for your help in making it happen and being so informative!
Customer review posted on Facebook
Beautiful hens, well cared for and Kate is incredibly helpful and supportive. Always ready to help with advice and tips.
Customer review posted on Facebook